×
Tisztelt Ügyfelünk!
A katalógusainkba nyomtatott árak - a 2019-es katalógusok megjelenéséig tartó átmeneti időszakban - webáruházunk áraival nem azonosak. 2019-es árainkat - a beszállítóink árváltoztatása szerint - fokozatosan léptetjük életbe. Az ebből adódó esetleges kellemetlenségekért elnézést kérünk.
fountain pen
Article No: 7115-93
Parker IM metal fountain pen, with lacquered and chrome accents, with gift box (delivered separately), blue ink. Article No: 10650800
Graduate fountain pen. Based on a classic design, Graduate is resolutely functional and modern. Graduate is ideal for everyday use or as a gift. Incl. Waterman gift box. Supplied with one ink cartridge. Exclusive design. Stainless Steel.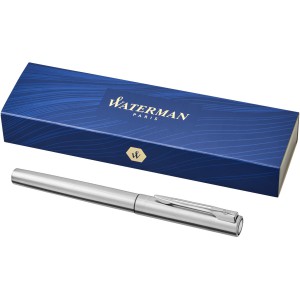 The indicated prices and product information are informative and we don't take any responsibility. Prices do not include VAT.
Reklámajándék.hu Ltd. © 1991-2019
Hungary's leading Promotional Wholesaler Company!
Colorful offers, huge stocks and our staff's 28 years of experience serving your success!