×
Tisztelt Ügyfelünk!
A katalógusainkba nyomtatott árak - a 2019-es katalógusok megjelenéséig tartó átmeneti időszakban - webáruházunk áraival nem azonosak. 2019-es árainkat - a beszállítóink árváltoztatása szerint - fokozatosan léptetjük életbe. Az ebből adódó esetleges kellemetlenségekért elnézést kérünk.
Imitation leather / textile folder
Products: Imitation leather / textile folder
Article No: 8661-01CD
A4 Polyester conference portfolio (600D) with a four ring mechanism, note pad and document case with attached files case (excludes pens).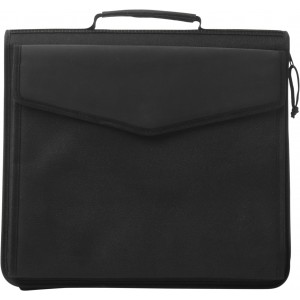 Article No: 0965-11
A5 Cork portfolio, with a rubber band closing, PU inside with a small mesh pocket for business cards, a larger pocket, a twenty page note pad, and an elasticated pen loop (pen not included).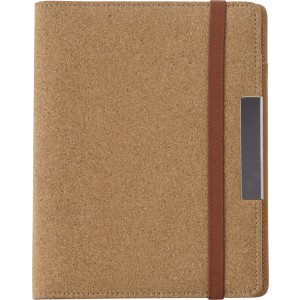 Article No: 7968-01
A5 Document folder with PU cover with zipper, white stitching, elasticated pen loop, six pockets of various sizes, lined writing block (thirty sheets) and microfibre lining. Pen not included.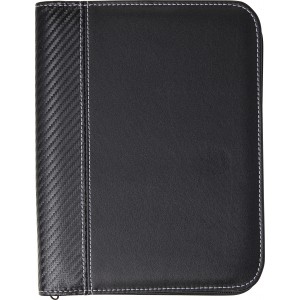 Article No: 6729-03
A4 Svepa PU document folder with zipper, integrated 5000mAh power bank, 20 page notepad, inside pockets and rubber bands for holding small items. The back of the folder includes the on/off button with four blue LED light indicators. Article No: 11951404
University A4 portfolio. Portfolio with Velcro? closure, pen loop, document pocket and 20page lined notepad. Pen and accessories not included. 600D Polyester.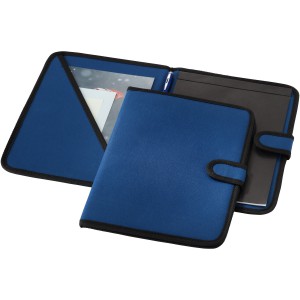 Article No: 8666-05
A5 Nylon conference folder (70D) with one large internal pocket and one small business card pocket, nylon pen loop and a thirty page lined note pad.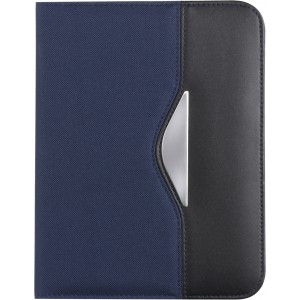 The indicated prices and product information are informative and we don't take any responsibility. Prices do not include VAT.
Reklámajándék.hu Ltd. © 1991-2019
Hungary's leading Promotional Wholesaler Company!
Colorful offers, huge stocks and our staff's 28 years of experience serving your success!