Please make sure that you use and view the correct website:
Candles
Article No: 11291501
Enhance any room with the relaxing light of a candle. Lani glass candle holder with wooden lid. Presented in a Seasons gift box.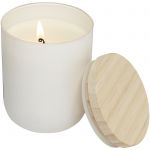 Article No: G30417
Package contents: Spring tea with strainer and cup, solid black (11281800); Bluff hot and cold reusable gel eye mask, Grey (12611200); Blanket, grey (4290-03); Glass tea light holder, silver (9055-32). The products in our offer can be combined and packaged as required. Minimum order quantity 5 pcs. Packing: natural cardboard box (article number: CP164.453819). Contact your customer manager for more packaging options.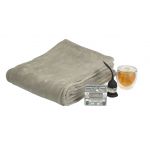 The indicated prices and product information are informative and we don't take any responsibility. Prices do not include VAT.
Reklámajándék.hu Ltd. © 1991-2023
Hungary's leading Promotional Wholesaler Company!
Colorful offers, huge stocks and our staff's 32 years of experience serving your success!