Please make sure that you use and view the correct website:
Hot&Cold packs
Round plastic hot/cold pack, orange
PVC hot/cold pack filled with water beads. Can be reheated or re-cooled after use by putting it in a pan with warm water or the freezer.
A teljes 31 darab megvásárlása esetén 40% kedvezmény!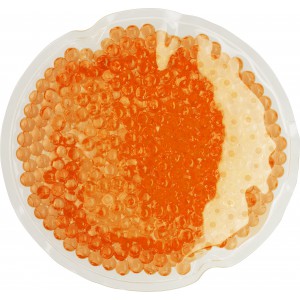 Stock info
Discount Bars
Discount
product price
Pad printing
From 31 pcs
-40%
0,71 €/pcs
3,07 €/pcs
To get the exact prices and discounts please enter the quantity you want!
Item details
Artical size :
1,3 × 9 cm
Country of origin:
China (Prc)
Packing volume:
0.213 dm3
Carton size:
43 × 34 × 23 cm
Certificates:
93/42/EG (medical devices), SCCP, EN ISO 13485:2016
The indicated prices and product information are informative and we don't take any responsibility. Prices do not include VAT.
Reklámajándék.hu Ltd. © 1991-2023
Hungary's leading Promotional Wholesaler Company!
Colorful offers, huge stocks and our staff's 32 years of experience serving your success!