Please make sure that you use and view the correct website:
Clocks and watches
Products: Clocks and watches
Article No: 3684-50CD
Transparent plastic pen holder with a calendar, alarm clock, and thermometer. Batteries included.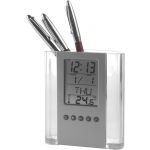 Article No: 4451-32CD
Plastic wall clock with a detachable clock face for personalisation. Batteries included.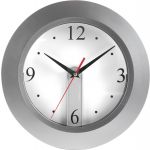 Article No: 8188-01
ABS and TPU smart watch with silicone band. Tracks steps, distance, calories, heartrate and sleep. Operates the selfie camera, accepts calls and displays app notifications with wireless technology. IP67 waterproof, 1.3" colour display, 180mAh battery.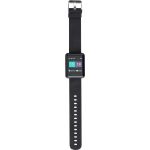 Article No: 6495-08
Large, alloy and mineral glass watch for men, with silicon strap. Includes a coloured ring on the dial, matching the strap. Presented in a clear plastic box. Batteries included.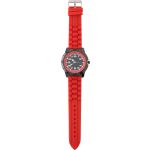 The indicated prices and product information are informative and we don't take any responsibility. Prices do not include VAT.
Reklámajándék.hu Ltd. © 1991-2023
Hungary's leading Promotional Wholesaler Company!
Colorful offers, huge stocks and our staff's 32 years of experience serving your success!