×
Tisztelt Ügyfelünk!
A katalógusainkba nyomtatott árak - a 2019-es katalógusok megjelenéséig tartó átmeneti időszakban - webáruházunk áraival nem azonosak. 2019-es árainkat - a beszállítóink árváltoztatása szerint - fokozatosan léptetjük életbe. Az ebből adódó esetleges kellemetlenségekért elnézést kérünk.
Clocks and Watches
Products: Clocks and Watches
Article No: 4451-32CD
Plastic wall clock with a detachable dial for personalisation. Batteries included.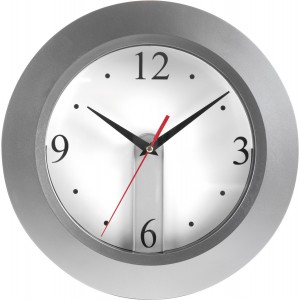 Article No: 8481-01
Stainless steel smartwatch with silicone strap and metal engraving plate. The smartwatch displays time, counts steps and calories and tracks distance and heart rate (resting heart rate and exercise heart rate). It has an exercise tracking mode and can send you reminders to start moving. The smartwatch automatically tracks your sleep and you can set a silent, vibrating alarm. In addition you can accept incoming calls and read incoming texts.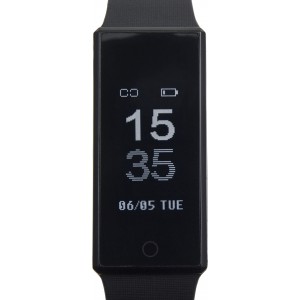 Article No: 1116-02
ABS nurse watch, with silver and white coloured digits on the dial and the outer ring and a rectangle shaped plate with a safety pin. Batteries included.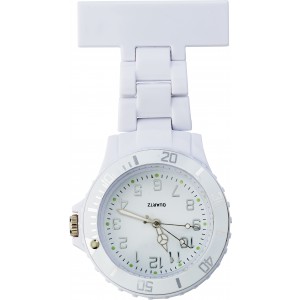 Article No: 3685-00
PU stitched desk tidy with clock, calendar, alarm, and thermometer. Batteries included.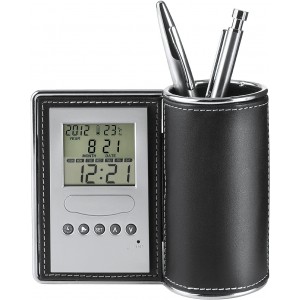 Article No: 3073-08
ABS flexi man alarm clock with memo holder. Batteries included.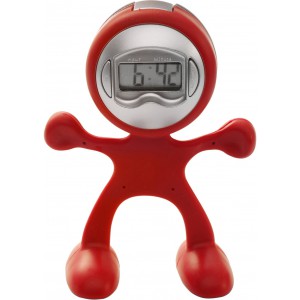 Article No: 3684-00
Transparent plastic pen holder with a calendar, alarm clock and thermometer. Batteries included.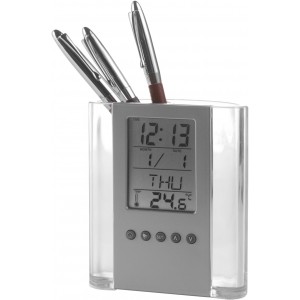 The indicated prices and product information are informative and we don't take any responsibility. Prices do not include VAT.
Reklámajándék.hu Ltd. © 1991-2019
Hungary's leading Promotional Wholesaler Company!
Colorful offers, huge stocks and our staff's 28 years of experience serving your success!