×
Tisztelt Ügyfelünk!
A katalógusainkba nyomtatott árak - a 2019-es katalógusok megjelenéséig tartó átmeneti időszakban - webáruházunk áraival nem azonosak. 2019-es árainkat - a beszállítóink árváltoztatása szerint - fokozatosan léptetjük életbe. Az ebből adódó esetleges kellemetlenségekért elnézést kérünk.
hand tool
Article No: 7159-27CD
26pcs aluminium and metal toolset, packed in a tapered, plastic cassette.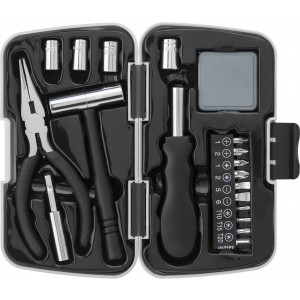 Article No: 3614-32
26pc aluminium and steel tool set icluding: two pinchers, one holder with nine different bits, an adapter, tweezers, four drive sockets, an adapter, a black handle, and six different precision tools; in a zipped metal case with EVA foam inlay.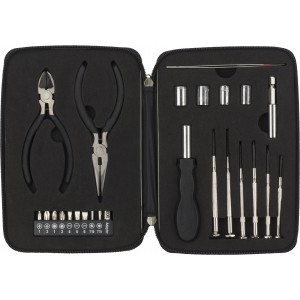 Article No: 7762-01
20pcs Toolset in 600D oxford fabric pouch with velcro and carabine hook in black and silver. This set contains: 1 screwdriver, 3 pcs hex keys, 4 pcs sockets, 10 pcs bits, 1 tool bag, 1 pc prolong bar.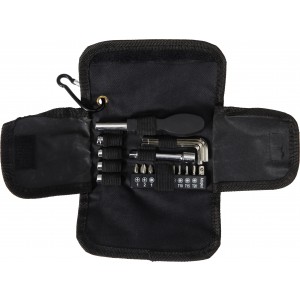 Article No: 7747-01
Multifunctional metal torch with safety belt cutter, emergency hammer and safety light. There is a pocket knife on the bottom. Batteries included.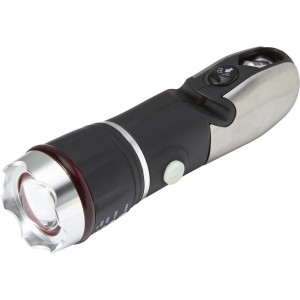 Article No: 4853-03
Steel pen shaped screwdriver with four flat head and four Philips screwdriver bits and aluminium accents and clip.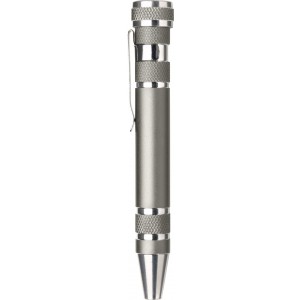 Article No: 7238-08
Stainless steel multi tool with soft feel handles and ten functions; presented in a nylon pouch with belt loop.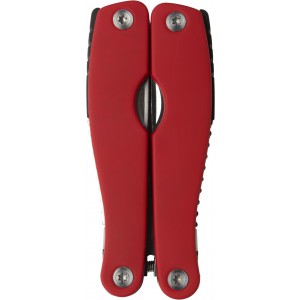 The indicated prices and product information are informative and we don't take any responsibility. Prices do not include VAT.
Reklámajándék.hu Ltd. © 1991-2019
Hungary's leading Promotional Wholesaler Company!
Colorful offers, huge stocks and our staff's 28 years of experience serving your success!