×
Kedves Ügyfeleink!
Tájékoztatjuk Önöket, hogy a törvényi szabályozásnak megfelelően nyitva tartásunk, áruátvétel lehetősége 08:00-tól 15:00-ra változik.
Cégünk működése zavartalan, azonban a koronavírusra való tekintettel bemutatótermünk látogatását kérjük, mellőzzék.
Keressenek minket továbbra is bizalommal!

Results
Article No: 2146-19
Plastic breakfast mug (350ml) with separate compartment on the top, and a coloured rubber ring that holds a plastic spoon.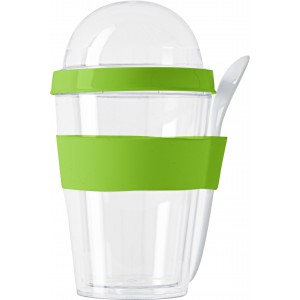 Article No: 12013000
Cambridge Tablet messenger bag. Exclusive design tablet messenger with vintage good looks and intelligent design to house your modern devices. Main compartment is padded and designed specifically to hold your iPad or other tablet device. Unique Cambridge Collection plaid lining is visible when the flap is open. Unique Field & Co.® .™ vintage branding elements and hardware. Canvas 610 g/m? Cotton and imitation leather. Article No: 3610-06
Nonwoven (80g/m2) carrying/shopping bag with long handles and coloured trim.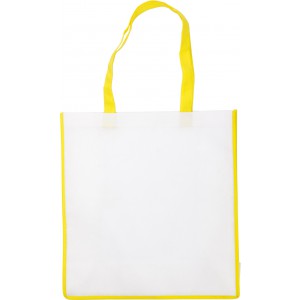 Article No: 7659-23
Polyester (600D) carrying/shopping bag with extra front pocket and silver coloured eyelet. Article No: 10620302
Ballpoint pen gift set. Exclusive design ballpoint pen and rollerball pen set with Balmain cardboard gift box (size: 19 x 7.5 x 3 cm). Metal. Article No: 9511-01
Set of two nylon car window sun shades, each with two black suction cups and supplied in a PVC pouch. The indicated prices and product information are informative and we don't take any responsibility. Prices do not include VAT.
Reklámajándék.hu Ltd. © 1991-2020
Hungary's leading Promotional Wholesaler Company!
Colorful offers, huge stocks and our staff's 29 years of experience serving your success!