×
Please make sure that you use and view the correct website:
Polyester (190T/600D) toiletry bag, black
Polyester (190T/600D) toiletry bag with a mesh pocket and a large transparent compartment, both with zippers.
A teljes 191 darab megvásárlása esetén 40% kedvezmény!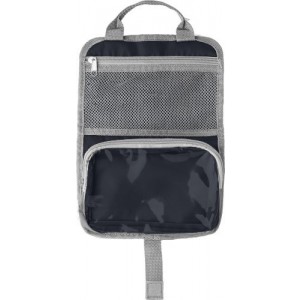 Stock info
Discount Bars
From 88 pcs
-30%
1,17 €/pcs
1,87 €/pcs
From 176 pcs
-33%
1,12 €/pcs
1,65 €/pcs
From 191 pcs
-40%
1,01 €/pcs
1,52 €/pcs
To get the exact prices and discounts please enter the quantity you want!
Item details
Artical size :
30 × 21 × 4,5 cm
Country of origin:
China (Prc)
Packaging:
Not packed individually
Carton size:
44 × 36 × 48 cm
Certificates:
Cadmium, Phthalates, Formaldehyde, PAHs, AZO Dyes/Amines
The indicated prices and product information are informative and we don't take any responsibility. Prices do not include VAT.
Reklámajándék.hu Ltd. © 1991-2021
Hungary's leading Promotional Wholesaler Company!
Colorful offers, huge stocks and our staff's 30 years of experience serving your success!