×
Nyitva tartás (munkanapokon):
Ügyfélszolgálat: 8:00 - 18:00
Árukiadás: 8:00 - 18:00
Kérjük, hogy a bemutatótermünket csak a legszükségesebb esetben látogassák.
Snack mug with straw and extra compartment, Orange
Snack mug (340ml) with a matching colour straw and an extra compartment on top for snacks (180ml).
A teljes 15 darab megvásárlása esetén 40% kedvezmény!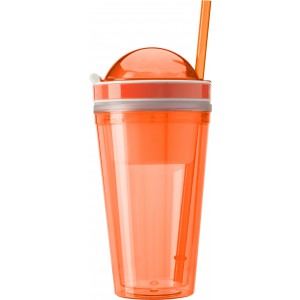 Stock info
Discount Bars
Discount
product price
Pad printing
From 15 pcs
-40%
1.059 €/pcs
5.821 €/pcs
To get the exact prices and discounts please enter the quantity you want!
Item details
Artical size :
Ø 9,6 × 20 cm
Country of origin:
China (Prc)
Packing volume:
2.767 dm3
Carton size:
62 × 42 × 25,5 cm
The indicated prices and product information are informative and we don't take any responsibility. Prices do not include VAT.
Reklámajándék.hu Ltd. © 1991-2021
Hungary's leading Promotional Wholesaler Company!
Colorful offers, huge stocks and our staff's 30 years of experience serving your success!