×
Tisztelt Ügyfelünk!
A katalógusainkba nyomtatott árak - a 2019-es katalógusok megjelenéséig tartó átmeneti időszakban - webáruházunk áraival nem azonosak. 2019-es árainkat - a beszállítóink árváltoztatása szerint - fokozatosan léptetjük életbe. Az ebből adódó esetleges kellemetlenségekért elnézést kérünk.
leather wallet
Article No: 2762-01
Leather key wallet with metal ring and zipper.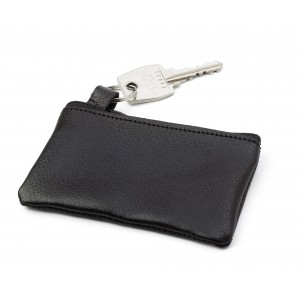 Article No: 8193-01
Leather wallet with aluminium RFID card holder inside. The wallet is suitable for bills and four cards. The aluminium card holder fits six cards. Article No: 11983200
Exclusive design luxury wallet with gold colour accents and pattern lining. Features a button closure coin compartment, four creditcard slots, two slash pockets and two note compartments. Made of genuine nappa leather and presented in a Balmain gift box. Accessories not included. Nappa leather. Article No: 12002000
Exclusive design travel wallet with pockets for a passport, creditcards and other travel documents. Packed in an Avenue gift box. Accessoires not included. Split leather. Article No: 13003700
Adventurer RFID wallet. RFID protection wallet with secret compartments such as a hidden key sleeve, a hidden back panel for extra cash, pocket for extra cards with easy access pull-tab, four card pockets, a front pocket as well as a cash pocket. Presented in a Marksman gift box. PU and polyester. Article No: 6312-01
Leather Charles Dickens? wallet with seven compartments, five compartments for cards, two compartments for paper money, and a pocket for coins to be closed with a push button. The indicated prices and product information are informative and we don't take any responsibility. Prices do not include VAT.
Reklámajándék.hu Ltd. © 1991-2019
Hungary's leading Promotional Wholesaler Company!
Colorful offers, huge stocks and our staff's 28 years of experience serving your success!